CASINO NIGHT
Due to current health concerns surrounding the COVID-19 virus, please be advised that CASINO NIGHT 2020, originally scheduled for Saturday, March 14th, is being POSTPONED until further notice. We will let you know of a new date as soon as possible!
All proceeds benefiting the Joseph Maffeo Foundation Children's Program at Staten Island University Hospital.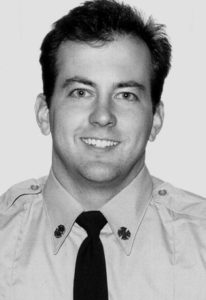 Making Our World A Better Place
Feel It .... Believe It .... Live It
Joseph Maffeo was a New York City firefighter whose life was tragically cut short on September 11, 2001. He was a hero to the people of New York, but more importantly, he was a hero to his family, and the people who knew and loved him. To them he was a hero not for the way he died, but rather for the way he lived. Joseph Maffeo made the world a better place, each and every day of his life, by giving of himself, by extending a helping hand, by displaying a smile, simply by his mere presence.
We have established this foundation to continue Joseph's legacy by keeping his spirit alive in those who knew him and breathing it into those who didn't. By doing this we hope to fill the void left in this world, when on September 11, 2001, Joseph, along with 342 fellow NYC firefighters and thousands of other individuals, lost their lives in a senseless act of hate.
Casino Night MARCH 26, 2022
Together We're Doing Wonderful Things for the Children of Staten Island